Activity area

Phage therapy
Clean Cells: a pioneer of clinical bacteriophage manufacturing and quality control testing
As antibiotics resistance becomes a major public health issue, bacteriophages represent a promising alternative and provide great hopes to science.
Since 2013, Clean Cells has been specializing in the pharmaceutical production of phages and in testing through the involvement in the first clinical study designed to assess the use of phage therapy at a European scale (Phagoburn).
Clean Cells benefits from the most significant experience in the market and offers services to sponsors from both the human and animal health pharmaceutical industries and helps them with the development of processes and analytics and the GMP-compliant manufacturing and evaluation of phage-based medicinal products.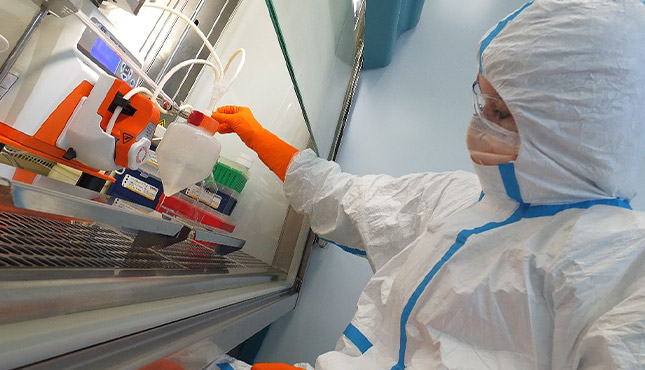 A platform designed for the development of bioprocesses for phages
Clean Cells has set up an innovative platform dedicated to bacteriophage activities which consists of state-of-the-art technologies for the development of processes at the upstream processing (USP) downstream processing (DSP) steps.
Our USP and DSP teams work at building and evaluating these processes in close collaboration with our analytical team, involved in method development, to expand their knowledge of the biology of phages, in particular in an industrial context.
They also take part in scale-up and troubleshooting projects at the R&D and the clinical stages.
This development service is backed by the Clean Biologics group and particularly company Naobios, a CDMO experienced in process development for virus-based therapies.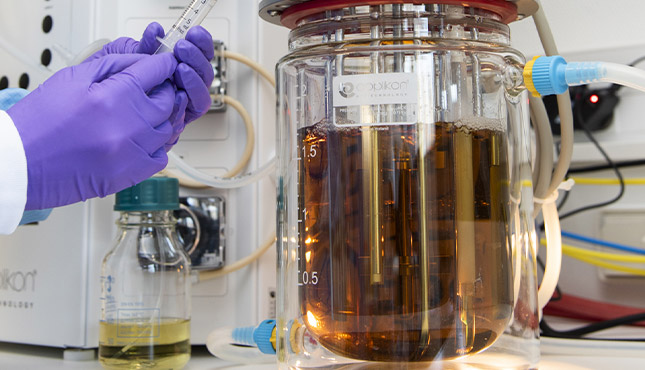 Transfer to clinical and GMP-compliant production and control
Once bioprocesses and associated methods are developed, a cycle of validation begins to confirm applicability in a clinical context.
Our manufacturing teams work in a GMP-certified environment to produce the phage-based drug products within BSL2 laboratories.
They simultaneously lead the evaluation of the products and intermediates according to defined biosafety, purity, identity and potency criteria.
They are helped by Clean Cells' quality control team who perform assays available from the large portfolio offered to sponsors in compliance with GMPs for the characterization of processes and intermediates and the release of key substances.
Our groups benefit from the accumulated practical experience gathered of past projects, including clinical study Phagoburn and other collaborations with the industry.
Do not hesitate to reach out to our team at Clean Cells to discuss the specifics of your project.