GMP-compliant manufacturing and quality control testing of viral vaccines: a long-lasting partnership between Naobios and Clean Cells
Subsidirary companies Naobios and Clean Cells, both GMP-certified, have been working together for many years to the safe production of clinical lots of live and inactivated viral vaccines.
Naobios has built substantial experience within two major vaccines groups (Valneva and Biological E) and has specialized in process and analytical development and pharmaceutical manufacturing, whereas Clean Cells specialized in quality control testing and storage of biologics, including numerous viral vaccines, in compliance with GMPs.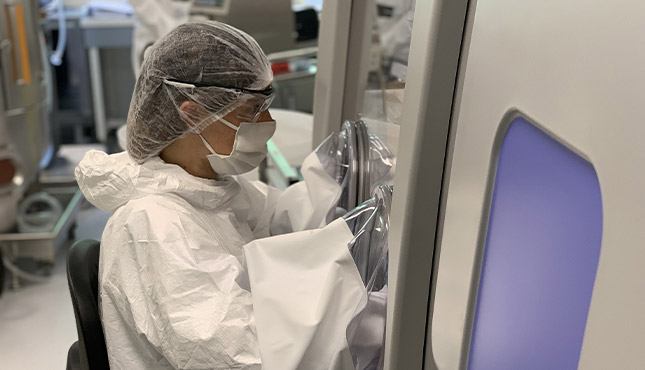 Clinical grade manufacture
Naobios benefits from a GMP certification which covers clinical manufacturing of viral vaccines (live or inactivated), oncolytic viruses and viral vectors.
The activity of GMP production of vaccines is the core of the team's expertise. Naobios' facility consists of separate and independent classified units ranging from Biosafety Level 2 (BSL2) to Level 3 (BSL3).
These laboratories are used for operations of manufacture, release and certification of intermediate substances needed for the production of final vaccine lots:
Cell and virus banks (also known as virus seed stocks)
Harvest lots
Drug substances
Drug product (small-scale)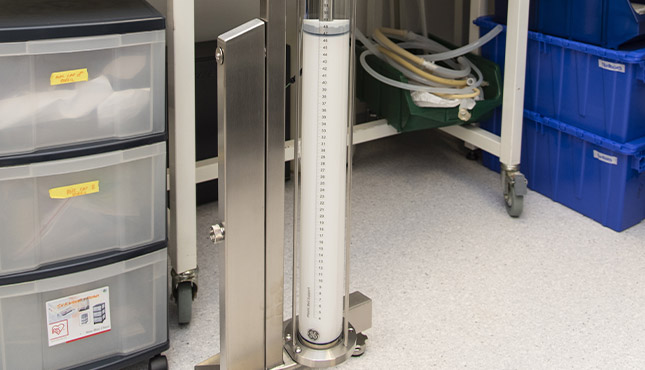 Bioprocess and analytical development
Naobios offers bioprocess development and optimization services for the construction of effective manufacturing programs both at the Upstream Processing (USP) and Downstream Processing (DSP) stages.
They include scaling-up programs which allow transfer from small R&D scale to full clinical scale while maintaining and optimizing key manufacturing parameters.
Analytical methods used to assess the quality of manufactured substances and the performance of associated processes are available from our portfolio of assays numbering hundreds of assays. They can also be developed and validated according to customized specifications.
Naobios is supported by Clean Cells' extensive expertise as a market leader in quality control testing.
GMP-compliant quality control testing
Clean Cells and Naobios concur together to quality control testing via an assay catalog of 500+ references ensuring full characterization of products at the different stages of vaccine production, including control cells.
These methods include in-process and release testing according to specified physicochemical, potency, identity and safety criteria.
Please visit our activity webpages for complementary information and to see how we can support programs for other virus-based biopharmaceuticals: