Manufacturing and development
Development and pharmaceutical manufacturing of virus-based biopharmaceuticals : at the heart of our expertise
Clean Cells,Naobios and Biodextris provide development and manufacturing services according to cGMPs including the production of vaccines lots (live or inactivated), oncolytic viruses, viral vectors and recombination-based products (monoclonal antibodies, recombinant proteins, etc.).
These activities are supported by expert teams specializing in process development, analytical development, clinical manufacturing, quality control and storage.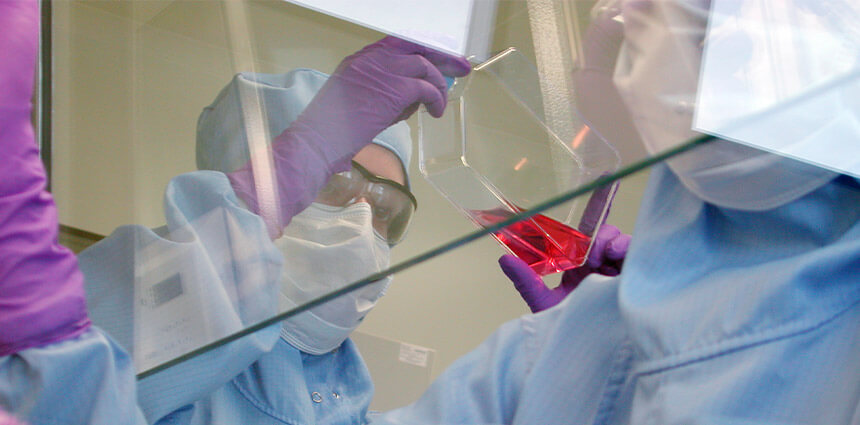 Our process and analytical development services
Bioprocesses are typically divided between Upstream Processes (related to cell culture) and Downstream Processes (related to purification and concentration). Naobios and Clean Cells are helping customers achieve process development, optimization, scale-up and validation steps.
Our technologies cover static and suspension-based cell culture processes, including micro-carriers and single-use bioreactors, and numerous purification techniques such as chromatography and Tangential Flow Filtration.
Analytical methods needed to evaluate processes and products are also being developed, optimized and validated at both companies according to strict specifications following worldwide regulations (ICH, FDA, EMA, etc.) and our sponsors' requirements.
These tests may be used directly if there are already part of our rich assay portfolio which contains several hundred references.
For more information on these activities, please refer to our Process Development webpage and our Analytical Development webpage.
Our pharmaceutical manufacturing services
Complete production services: from starting material to drug product
Our "Good Manufacturing Practices" (GMP) certifications ensure total coverage of the following manufacturing programs;
Naobios: viral vaccines (live or inactivated), oncolytic viruses and viral vectors
Biodextris : products from genetic recombination, including monoclonal antibodies, recombinants proteins for the pharmaceutical and non-pharmaceutical industries (GMP and non-GMP manufacturing suites)
Our companies benefits from production units ranging from grade "A-in-D" to "A-in-B" and from Biosafety Level 2 (BSL2) to Biosafety Level 3 (BSL3) which allow independent project-based manufacturing programs.
Intermediate and final products are manufactured, released and go through certification according to their status:
Cell and virus banks (also called seed stocks): MCB, WCB, MVSS, WVSS
Harvest lots
Drug substance
Drug product (small-scale)
Partial production: cell and virus banks
Cell and virus banking according to GMPs may be contracted out to us independently from the rest of manufacturing and may cover the production of banks used to generate all types of biopharmaceuticals, including:
Mammalian and microbial cell banks: used to generate monoclonal antibodies, recombinant proteins and gene therapy products. Our experience includes numerous projects to generate GMP-graded CHO, SF and HEK293 banks.
Virus banks (or virus seed stocks) of human and non-human origin, including BSL3 viruses and baculoviruses.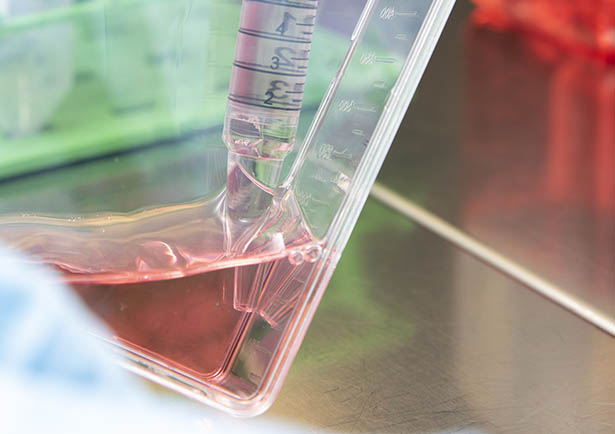 GMP-compliant quality control testing
Full process and product characterization is an essential part of our activities at Clean Biologics through 50+ years of combined experience. This includes pharmaceutical in-process and release testing at both clinical commercial stages.
A large panel of assays is made available through our vast portfolio covering testing for physicochemical properties, identity, potency and biosafety. Methods can additionally go through customized development, qualification and validation to best suit your product.
Please do not hesitate to visit to our dedicated webpage for additional information.