RETAINING COLLABORATORS AND ATTRACTING NEW TALENTS TO SUPPORT OUR GROWTH
We are committed to develop a rich and sustained collaboration with our employees because we strongly believe that the development of their full potential is essential to the durability and success of our projects.
To that end, our HR policy relies on:
01
Orientation program for each new collaborator
We believe that it is essential to understand the environment where you work. Orientation of collaborators are thus key to the effective integration of collaborators.
Upon joining the team, each new collaborator is welcomed by his/her manager and/or a representative from HR.
We set up a personalized orientation and training program: the critical objectives to this program for each new collaborator are to understand his/her role in the company's organization and to ensure an optimal integration in the team.
Upon completing the program, the new collaborator is asked to write a report detailing first impressions on the company and work environment. A meeting is then set up with the direct manager and the representative from the department of human resources.
Annual evaluation
Skills
Performance
Evaluation of objectives
Professional interview
Development plan
Career path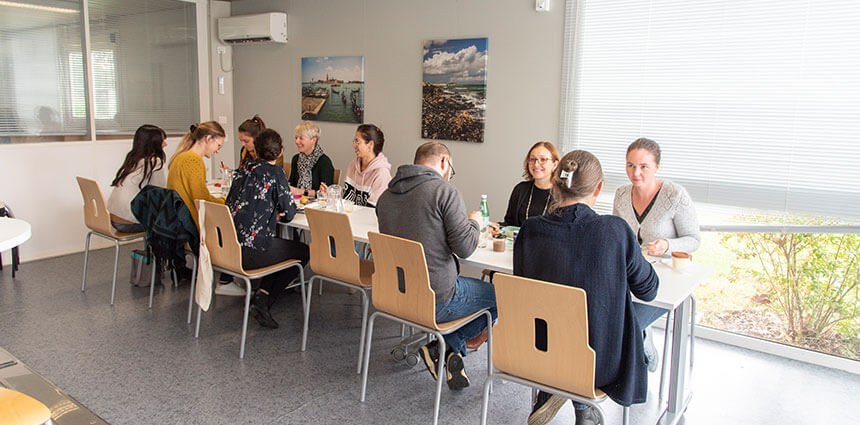 02
Support to collaborators
Our desire is to make the experience at Clean Biologics a strong added value to the career paths of our employees. We offer several initiatives to enhance this professional background via:
THE GRADUAL DEVELOPMENT OF SKILLS
At each step of the career path, managers and HR representatives support collaborators with skill improvement and work accomplishment: training sessions, diplomas and certifications, support by an experienced staff member, hands-on experience on alternate positions, attribution of new responsibilities, etc.
ATTRACTIVE TRAINING INITIATIVES
Our training efforts show our desire to support personal and professional fulfillment and skill improvement: advanced management training, internal training, optional training, etc.
A CAREER PATH MANAGEMENT PROGRAM THROUGH PERIODIC INTERVIEWS
We are carefully following our collaborators' paths through periodic interviews:
The annual interview allows for a review of the past year while providing new improvement and development routes for the upcoming year to build a personalized training plan that meets our collaborators' objectives.
The professional interview is also set up annually and is a preferred time between the collaborator and his/her direct manager. It helps highlighting mobility wishes, other work-related projects and training desires.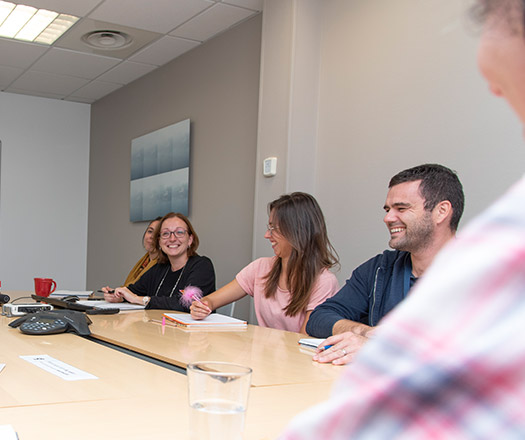 03
A fair and stimulating salary policy
We are carefully monitoring internal salary equity and the coherence of our general salary policy with the market standards.
We wish to encourage collaborators to take part in the success of the company.
Our collaborators are involved in the success of the company through profit-sharing agreements.
04
Working towards the well-being of all
We are committed to better life quality at work for all of our employees:
Through initiatives to improve work-life balance: telework, part-time work option, right to disconnect, etc.
Through the continuous improvement of work environment
Our objective is to gradually set up novel solutions to improve life quality for our collaborators.
05
Sharing and interacting in a friendly environment
Collaborators at Clean Biologics appreciate the friendliness of the team: brioche for newcomers at Clean Cells, Breakfast Fridays at Naobios, cakes and candies for birthdays, births and other events. Each company of the group has its own friendly rituals that make for a warm environment.
Colleagues-driven initiatives are also a major part of corporate life: running or swimming sessions during lunch break, futsal, climbing sessions, after-work relaxation time. Interactions are plenty and bring together collaborators from all backgrounds and ages.
Several corporate events are organized to promote corporate life such as the Holiday Period party, the Clean Biologics Day Out, the Parking Barter and the Summertime Contest.
In a nutshell, a stimulating and casual atmosphere that is promoted by the unwavering enthusiasm of our collaborators!