Quality control testing of monoclonal antibodies and recombinant proteins: from screening to pharmaceutical release
Substances produced using genetic recombination are a heterogenous body of pharmaceuticals based on genetic editing on cells. They are further used as substrates for the manufacture of these advanced therapeutics.
The Clean Biologics group has taken part in their development through Clean Cells, a GMP-certified company specializing in the quality control testing of these biopharmaceuticals with an extended panel of assays used from the screening stage to the commercial phase.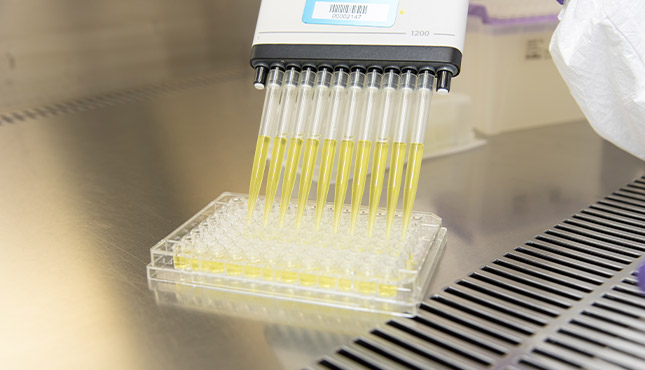 Monoclonal antibody screening support
Clean Cells has developed numerous methods used for the early screening step, helping customers select the most suited validated methods used to assess antibody-dependent cytotoxicity ("Antibody Dependent Cellular Cytotoxicity" or ADCC assays), or complement-dependent cytotoxicity (Complement Dependent Cytotoxicity or CDC assays).
The team has notably engineered a stable effector cell line used in ADCC assays (available for sale) which acts as a substitute to typical effector cells with high variability such as Peripheral Blood Mononuclear Cells (or PBMCs) altering assay reproducibility.
Luminescence-based methods have also been developed to replace standard Chromium 51-based assays in ADCC and CDC with comparable sensitivity, ensuring overall simplification of ADCC and CDC assays setup.
Please reach out to our team for information on our innovative methods.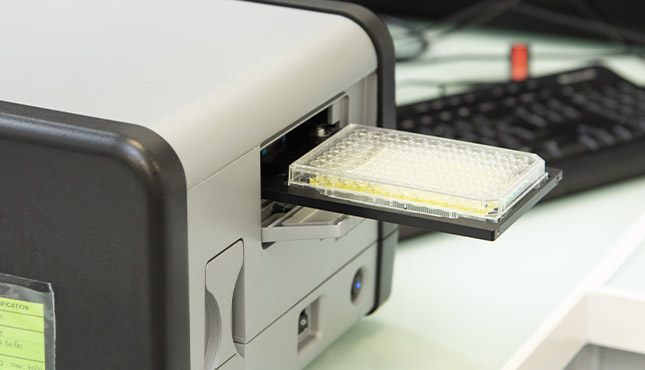 Support to development
Clean Cells benefits from an analytical platform offering capabilities to support the development of customized assay used for the evaluation of products and processes throughout research and development.
For additional information please visit our Analytical Development webpage.
Starting Material production: cell banks
Cell banking according to GMPs may be contracted out to us independently from the rest of manufacturing and may cover the production of banks used to generate monoclonal antibodies and recombinant proteins and gene therapy products. Our experience includes numerous projects to generate GMP-graded CHO, human and animal banks.
GMP-compliant quality control testing
Clean Cells is a worldwide leader in the regulatory quality control testing of clinical and commercial lots.
We take part in the full characterization of monoclonal antibody and recombinant proteins manufacturing chains at key-steps:
Reagents and media
Cell and virus banks
Harvests
Drug substance
Drug product
Ancillary products
In-process controls
Please visit our dedicated webpage for more information.