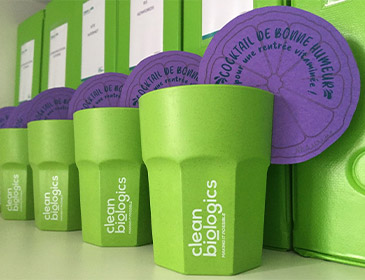 Back-to-school period: eco-friendly gifts to welcome the teams back to Clean Biologics
Back-to-school period is a time for resolutions and celebration at Clean Biologics!
Each team member received a reusable cup made with sustainable material (rice fibers) to replace the disposable cups.
This action perfectly aligns with our CSR policy and will soon be followed by the replacement of the water fountains, which will be directly connected to the general water system.