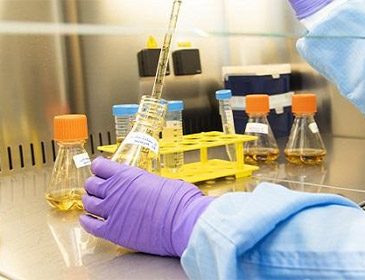 Covid-19 : Clean Biologics maintains operations
Clean Biologics is very proud of the commitment of our collaborators who have maintained operations despite the present situation.
Our priority is indeed to ensure customers' satisfaction by maintaining a normal level of business.
Adjustments have been set up at both Naobios and Clean Cells to achieve that goal, thus taking into consideration recommendations from national and international health authorities. This situation implies daily efforts and our teams have adapted and shown great solidarity to thrive during this time.
We are making our GMP vaccine manufacturing and bioprocess development experience and expertise available to sponsors, thus taking part in the development of innovative medicines. We are able to support you at each manufacturing step, from clinical phase 1 to 3 and in compliance with Good Manufacturing Practices. Additionally, our complementary service offer allows us to improve lot release deadlines through quality control and validation activities provided by Clean Cells.