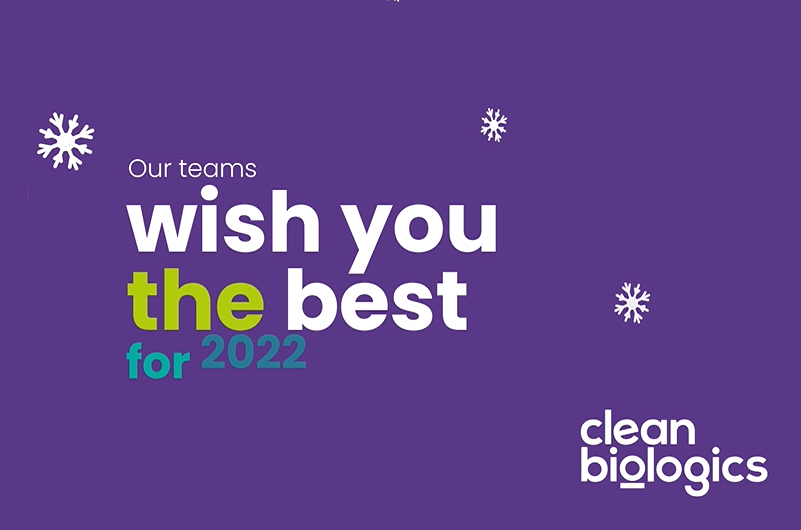 Happy new year !
Our teams wish you the best for 2022
We thank you for allowing Clean Biologics to be a trusted partner in 2021.
2021 has been a year rich in news from the Clean Biologics group including the appointment of Joseph Jammal as CEO of the group, the launch of construction on the new Clean Cells facility and significant collaborations with Naobios.
In the continuous development of Clean Biologics, we were delighted to announce the integration of Biodextris into the group.
This integration of Biodextris, with Clean Cells & Naobios, brings a strong expertise in analytical development, process development,clinical batch production and control of various biological products.
With over 50 years of combined experience and a client focused approach, the quality solutions offered by Clean Cells, Naobios & Biodextris, have and will contribute to the development of tomorrow's vaccines and therapies.
2022 will be a year full of challenges for all of us and the Clean Biologics group will be at your side to ensure your success.