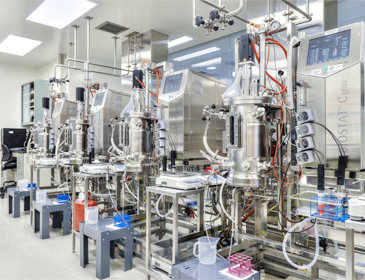 Clean Mails
The importance of technical oversight (CMC) in drug development
The area of drug development is a veritable minefield with many junctures where a project can come to an abrupt end. The early discovery period presents its own significant challenges, but once a client has selected their lead candidate many organizations feel the heavy lifting is over, however this simply isn't the case. The next steps of plotting out a clinical manufacturing process paired with analytics to characterize the product, and the inherent regulatory considerations are a very involved and complicated process.
The CMC SME : a key role to acceptance and patient safety
Enter the Chemistry, Manufacturing and Controls Subject Matter Expert (CMC SME) for the purpose of technical oversight. The direction of the CMC program will vary, but generally either an expert is hired-on full time as a staff member, contracted as a consultant, or in some cases an additional service provided by some CDMOs (contract development and manufacturing organization). In any case, the expertise the CMC SME brings to the table is the practical experience of navigating through government regulatory bodies (like FDA or Health Canada) ensuring that the program is well positioned for acceptance, and that patient safety is considered at every step leading to GMP manufacturing. This process may sound simple but there is a plethora of variables to consider from the practicality of scale-up and processing technologies to the overall costs predicted at the end of the process. While balancing these considerations as part of technical oversight, the CMC SME also has to operate within an assigned budget for all these activities and on a timeline that is reasonable for the company.
Terrence Cochrane, President of BrevisRefero Corporation (a Canadian biologics CMC consultancy) shares some of his experiences over the past 22 years to further illustrate the importance of having expert guidance and technical oversight:
"It can be challenging when there is the realization of a CMC experience gap within the organization, which can result in directional program changes once a CMC SME joins after activities have already started.  As a result, the client has spent time, money and resources on activities that may require partial or full redirection, but it also affects the CDMO they're engage with, in that the repeat (or start-over) of work can cause significant delays in moving the client's product into GMP manufacturing.  What I typically recommend to early-stage companies moving their product into clinical development is to perform an inventory of the technical CMC capabilities of the organization, such as process or analytical development experience, or scale-up and GMP manufacturing track-record.  From there, management can evaluate the organizational skillset in comparison to the demands of the CMC program to determine whether the existing organization could possibly be augmented by an external CMC SME.  While the thought of engaging an external SME can seem like a daunting task, the reality is that CMC SME's (such as those at BrevisRefero) are used to being thrown into a fast-paced and dynamic CMC environment with many internal stakeholders, and they can typically come up to speed quickly for the benefit of both the client and drug development program.  At the end of the day, speed to first-in-human studies is a top priority, and neglecting the important aspect of CMC experience can cause significant delays or even failure.  In one recent project I observed a 9-month delay due to having to start over in critical areas of the CMC program, and in another program from a couple years ago a 6-month delay.  This can cause real harm to the timelines while the technical program is sorted out, not to mention the inevitable shaking of board of director and investor confidence in the organizations' ability to deliver."
How technical oversight and CMC complements CDMO services:
______________________
Editorial by John Mukherjee – Director of Business Development and Marketing at Biodextris Inc..
Terrance Cochrane can be reached at t.c@brevisrefero.com; BrevisRefero Corp. is a consultancy offering a comprehensive suite of CMC related services.